Ride Details
Dates: Saturday Mornings, starting May 27th
Time: 7:00 am
Location: 17950 Germantown Park Dr, Germantown, MD 20874
Ride Type: No Drop ride, we ride together.
Pace: Casual
Distance: 25 mile - work up to 40 mile or more
Sign Up Today
We are happy to announce that our shop will now host a group ride every Saturday morning. The first rides will begin in early May 2023.
In order to keep participants informed and plan ahead for our rides, we are asking interested individuals sign for the group ride group using the link provided below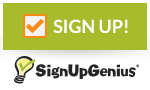 Waiver
All participants are required to complete a waiver for each participant. Please click this link to complete and sign waiver
Don't forget safety equipment and accessories. See what we have to offer below.
Ride Cue
Date: Saturday 7:00 am, May 27th, 17950 Germantown Park Dr, Germantown, MD 20874
Aug 12 Cue:


Aug 19 Cue:



Aug 26 Cue:



Sep 2 Cue:



June 24:

DUE TO INCLIMATE WEATHER WE HAVE

CANCELLED

THE GROUP RIDE FOR

JUNE 24



PLEASE JOIN US ON JULY 1
FOR OUR NEXT RIDE!


July 1



Helmets
Safety first! Set the tone of safety when riding with friends by wearing a quality helmet. You can even match with your pals, or stand out from the pack - check out our selection of helmets in a variety of colors.
Bells
Bicycle bells are important safety devices that allow cyclists to alert pedestrians and other riders of their presence, helping to prevent accidents and promote safer shared use of roads and paths when riding in a group.
Bike Lights & Reflective Gear
Front and rear lights paired with reflective apparel and gear ensures a safer, smoother riding experience. Browse our selection of quality lights, clothing, and accessories, so you and your friends can tackle trails and wrangle roads any time of day.
Snacks
We love riding bikes and we love snacks. Fortunately for us, riding and eating go hand in hand. Pack some extra nutrition bars and share with your riding buddies, so you can keep your energy up and enjoy the ride.